Nutrition tips for a fast recovery during multi-stage events
Nutrition tips for a fast recovery during multi-stage events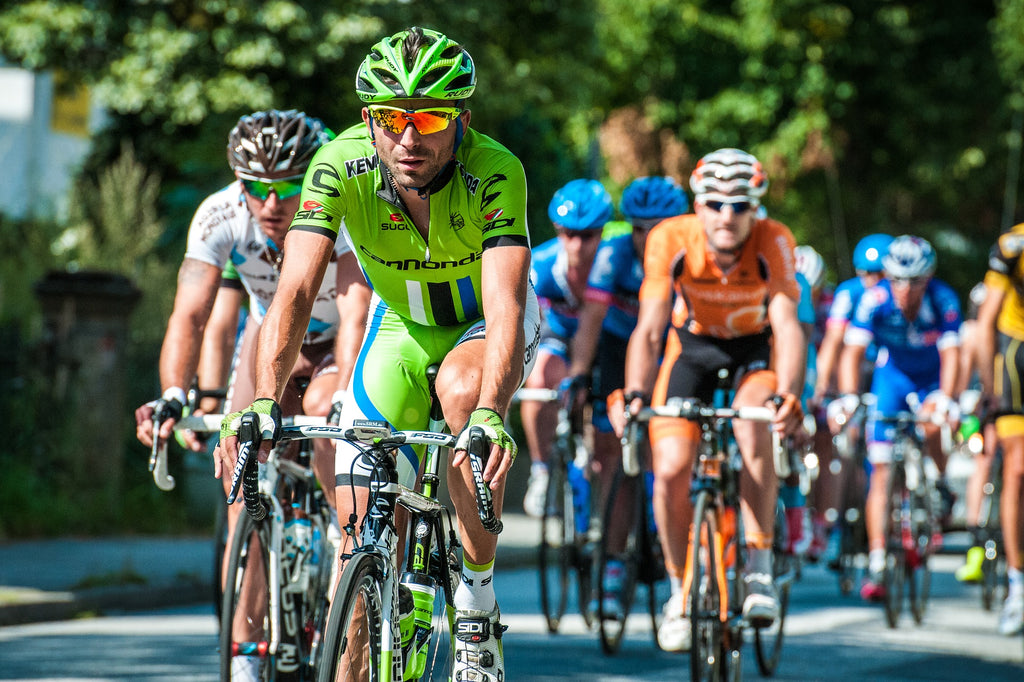 Recovery is decisive in a multi-stage competition. Consider the following tips to maximize recovery between stages!
Directly after finishing a race consume at least 20 g of protein plus 50-60 g of carbohydrates that are easy to digest. Recommended products and combinations are:
PRO RECOVERY + 1 Banana
RECOVERY DRINK
Whey Protein + Sandwich
Stay hydrated with sports drinks even after the race and throughout the evening. Sports drinks contain electrolytes such as sodium, chloride and potassium which are essential for rehydration and balancing fluids in the body. In addition, they also contain carbohydrates that play a key role in recovery by replenishing muscle glycogen stores.
Between crossing the finish line, cooldown and shower a first snack can be consumed such as bananas, sandwiches, fruit bread, chocolate milk, semolina slices, rice cake or boiled potatoes.
Consume a proper meal that is well-balanced within the first 2 hours after a race that includes protein, carbs and cooked vegetables. Raw foods and salads are only recommended to a limited extent as they prolong digestion and increase stool volume which can negatively impact your performance the next day. But anyway, be aware consume high quality vegetable oils like canola, flax seed or walnut oil. These oils supply the body with essential nutrients and polyunsaturated fatty acids including omega-3 fatty acids that aid in recovery. Suitable meals are:
Riz Casimir
Boiled potatoes with fish and spinach
Spaghetti Bolognese
Risotto with meat and cooked vegetables
Pasta with scrambled eggs, cooked vegetables
Eat only until you feel full. Rather than overeating, complement your meals with supplements for more energy. These supplements are easily prepared and easy to digest.
Make sure to replenish your glycogen stores by consuming 1-2 portions of

 

CARBO LOADER

 

after dinner.

 

CARBO LOADER

 

supplies the body with highly concentrated carbohydrates and is prepared according to your body weight.
Author: Yvonner Forster Nigg
dipl. eng. food sciences FH
dipl. dietitian HS
Image by Jo Wiggijo from Pixabay